Merzouga is a small village in southeastern Morocco on the edge of the Sahara Desert. If you're
looking for an authentic desert experience, complete with dunes, camels, and Berber villages, a 3 Days Tour From Marrakech To Merzouga is perfect.

Here's everything you need to know to plan your trip.

3 Days Tour From Marrakech to Merzouga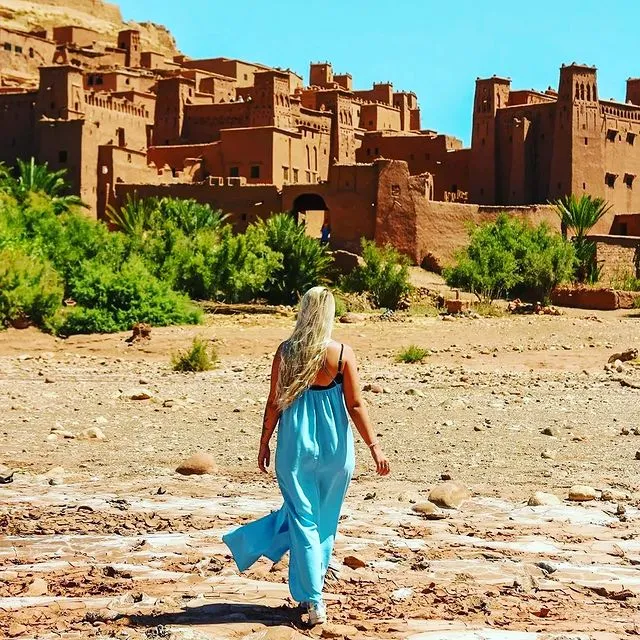 Marrakech is a city full of life, color, and culture. From the chaotic Medina to the bustling Jemaa
el-Fnaa square, there is always something to see and do. However, Marrakech can also be a great
base for exploring some of Morocco's other highlights. If you're looking to get away from the
hustle and bustle for a few days, consider taking a tour from Marrakech to Merzouga.
The journey will take you through the stunning Atlas Mountains, where you'll have the chance to
explore traditional Berber villages and see some of Morocco's iconic landscapes. You'll then
head into the Sahara Desert, where you'll spend a night sleeping under the stars in a traditional
desert camp.
The trip's highlight is undoubtedly a camel ride into the Erg Chebbi dunes, where you'll watch
the sunrise over the sea of sand. It's an unforgettable experience and one that you're sure to
treasure long after your return to Marrakech.
Day 1: Marrakech to Ouarzazate

After breakfast at your riad in Marrakech, your driver will pick you up and begin the journey
south. You'll pass through the Tizi n'Tichka mountain pass, stopping for photos along the way.
You'll also visit the UNESCO World Heritage site of Aït Benhaddou, a fortified village used as a
filming location for movies like Gladiator and Game of Thrones. You'll spend the night in
Ouarzazate.

Day 2: Ouarzazate to Merzouga

After breakfast, you'll head east toward the Sahara Desert. You'll stop at Tinghir to see the
Todgha Gorge before continuing to Rissani, where you'll have lunch. Rissani is the gateway to
Erg Chebbi, a large sea of dunes that make up the Sahara Desert. You'll ride camels into the
desert to watch the sunset before spending the night in a traditional desert camp under the stars.

Day 3: Merzouga to Marrakech

You'll wake up early to watch the sunrise over the dunes before riding camels back to
civilization. After breakfast, you'll start the journey back to Marrakech, making stops to explore
more of Morocco's beautiful countryside. You'll arrive back in Marrakech in the evening, where
your tour will end.
Quick links to choose a Sahara Tours from Marrakech : 

Additional Tips to Enjoy Your Time in Marrakech
Marrakech is a bustling city with a lot to offer tourists. In addition to the obvious attractions,
there are lots of great places to eat and drink, as well as interesting shops and markets to explore.
Here are a few tips to help you make the most of your time in Marrakech:

Get lost in the Medina: The Medina is the old city center of Marrakech, full of narrow streets
and alleyways to explore. Getting lost here is half the fun, so don't be afraid to wander off the
beaten path.
 Shop for souvenirs at the souks: Marrakech is famous for its souks or markets, where you can find everything from spices to leather goods. Bargaining is expected, so don't be afraid to
haggle for a good price.

Relax in a hammam: A hammam is a traditional Moroccan bathhouse, and Marrakech has
some of the best in the country. It's a great way to relax after a busy day of sightseeing.

Enjoy Moroccan food: Marrakech is known for its delicious food, so be sure to try local
specialties such as couscous or tagine. There are plenty of great restaurants to choose from, so
you're sure to find something to your taste.

Watch the sunset from a rooftop bar: Marrakech has no shortage of rooftop bars, making it
an ideal spot to watch the sun go down over the city. Grab a refreshing drink and enjoy the view!

Want to Make 3 Days Tour From Marrakech to Merzouga Perfect?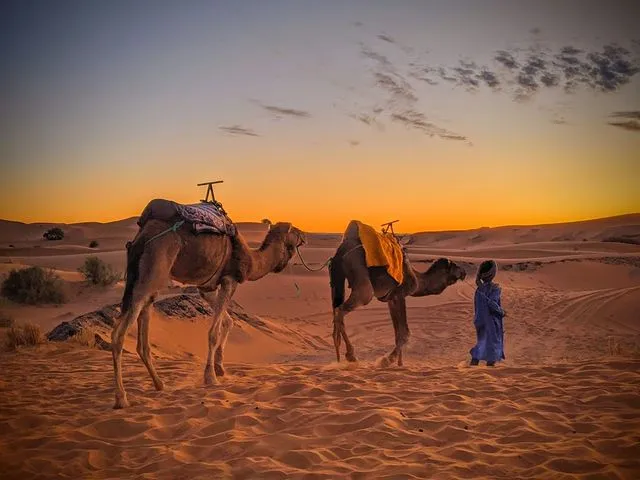 Here are a few things to keep in mind to make sure your tour goes smoothly:

Book your tour in advance: Tours from Marrakech to Merzouga can be booked online or
through your hotel. It's best to book early, especially during high season, to avoid
disappointment.

Pack light: You'll be doing a lot of walking on this tour, so it's important to pack light.
Comfortable shoes and clothing are a must; remember to pack sunscreen and a hat to protect
yourself from the sun.

Stay hydrated: The desert can be extremely hot, so it's important to stay hydrated throughout
the day. Drink plenty of water and avoid alcoholic beverages during the hotter hours.

Bring cash: Some places you visit, such as the souks, only accept cash. Be sure to bring
enough to cover any purchases you might make.

Have realistic expectations: This is a desert tour, so don't expect luxury accommodations or
five-star service. The focus here is on experiencing the Sahara Desert, so be prepared for a more
basic standard of living.

With these tips in mind, you're sure to have an amazing time on your tour from Marrakech to
Merzouga!

Conclusion

A 3 days tour from Marrakech to Merzouga is the perfect way to experience everything Morocco
offers, from its stunning mountains and valleys to its sandy deserts. This three-day tour will take
you on an adventure you'll never forget.