IMLIL the Pearl of the Atlas Mountains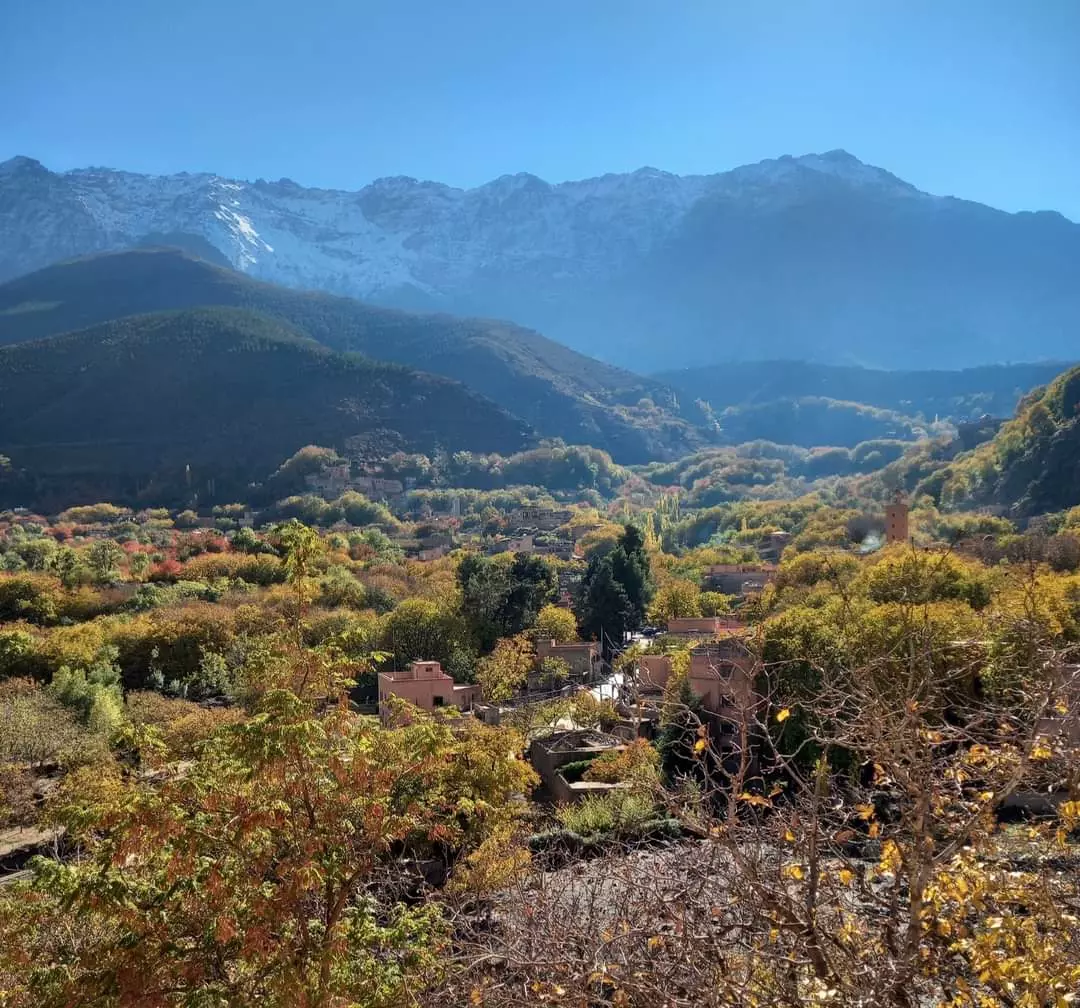 Imlil is a small village in the high Atlas Mountains of Morocco. It is 1,800 metres above sea level. A portrait of Imlil and the problems and prospects of Morocco's mountain populations appeared in 1984 in the book by James A. Miller called Imlil and published by Westview Press. It is close to the mountain Jebel Toubkal, the highest peak in Northern Africa. It makes a good base for attempting to summit Toubkal as it lies at the end of the tarmac road, and is a natural place to hire mountain guides and mules for the onward trek. It is the centre of mountain tourism in Morocco due to its unique position. From here, 90% of visitors head up to Toubkal, the highest mountain in Morocco.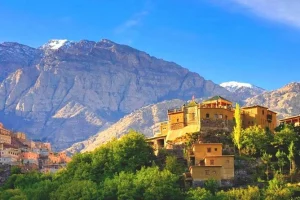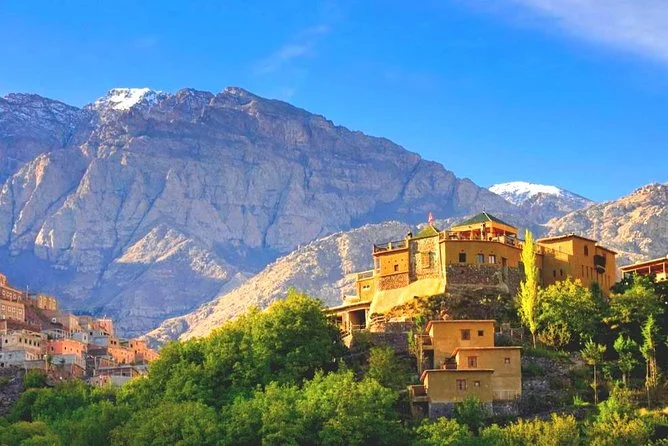 HOW TO GET TO IMLIL ?
It is connected to Asni and road, and shared taxis and mini buses provide services to them both. Asni is the closest town to Imlil and is where the weekly Saturday market is held.
Imlil as a village is a relatively new creation. It was created to cater for the number of tourists pouring through en route to Toubkal. The original communities still exist in the valleys around Tamatert, Ait Souka, Tagadirt, , Achein, Taourirt n'Ait Mizane, Mzik and Arghene.
Before the advent of mountain tourism, this area was well known for its walnuts, apples and cherry production. While these are still important to the local economy, these have been eclipsed by tourism. Both mountain tourists and Moroccans come to this region seeking a cool relief from the heat of the Haouz.