Morocco has incredible landscapes to explore, 4000 meter high mountains, high isolated Berber
villages and valleys, Sahara oases, and large dunes such as Erg Chibi mounds in Merzouga.
Morocco offers a wide range of trekking on its mountains, valleys, and deserts. If you are a
trekking enthusiast, Morocco is no less than a paradise. In this article, we will discuss the
locations in Morocco where you can go trekking.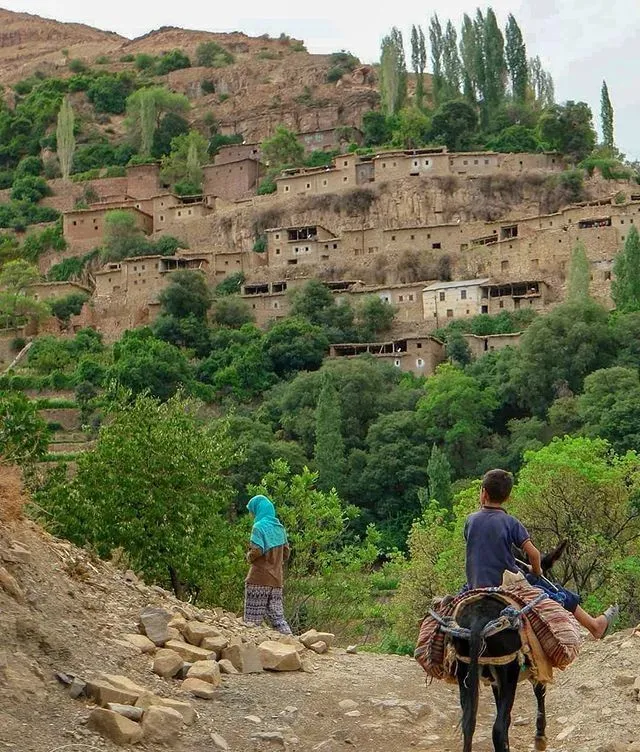 Top Morocco Treks
The Atlas Mountains are just outside Marrakech city; this is some of the best trekking locations
in the world. The area is stretched about 1500 miles across Morocco, Algeria, and Tunisia.
Morocco has spectacular mountain scenery, snow-capped mountains above 4,000 meters,
valleys, traditional Berber villages, and an excellent trekking infrastructure.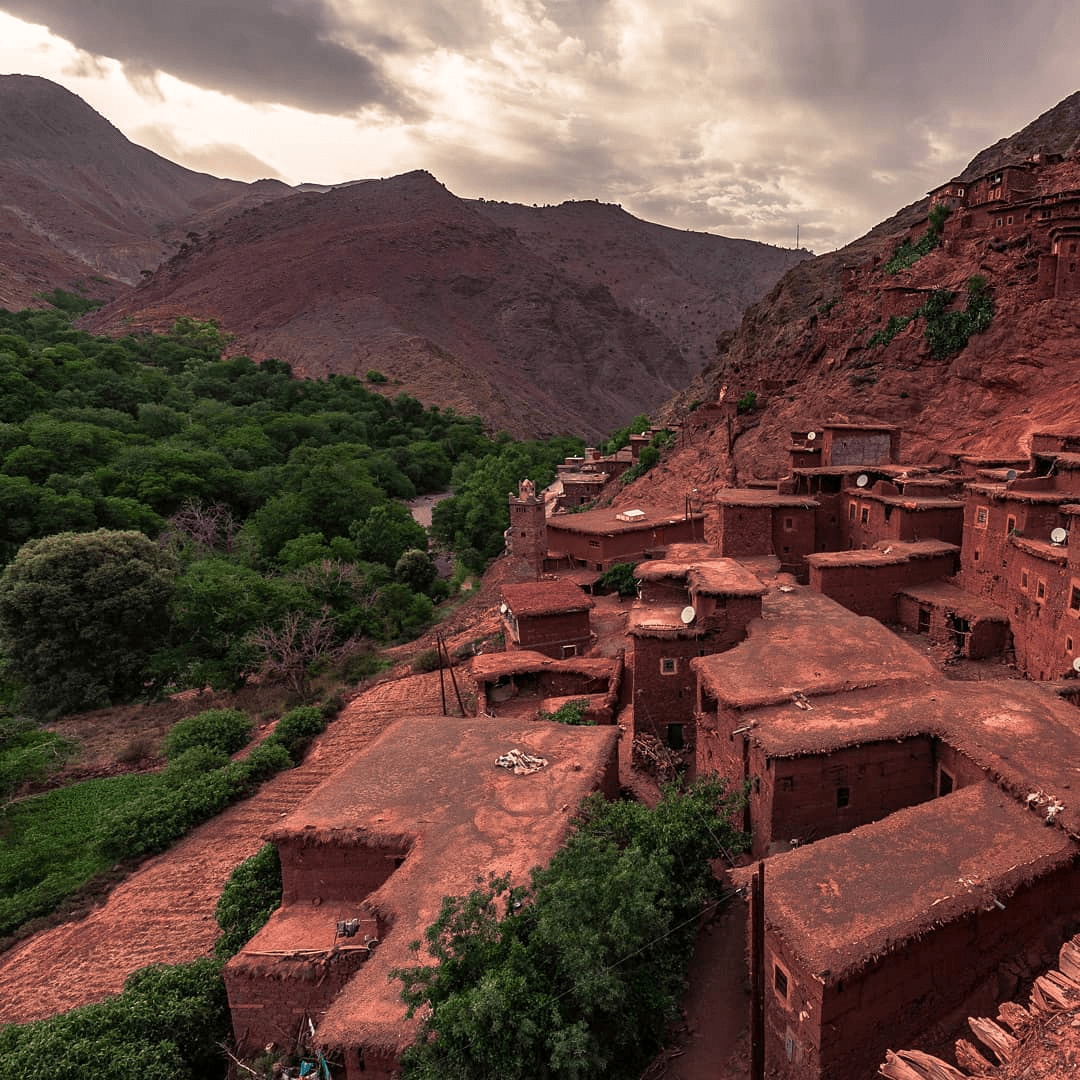 Valley and Villages Treks
Morocco has an exceptional range of valley and village treks. The valleys around Imlil are
beautiful, traditional, and scenery. There are also Berber villages with flowing mountains and
trails. These trails are operational throughout the year.
If you don't want to trek Toubkal Mountain, you have Trekking options in the valleys and
villages around the Atlas Mountains. The region of Imlil Valley and Toubkal National Park and
traditional Berber villages are ideal for trekking. All these areas stay below the snow line, so they
are available for trekking throughout the year.
Although the highest Mount Toubkal in Morocco attracts many climbers, if you don't want to
climb mount Toubkal, you can also walk through the tracks to the Toubkal mountain refugee
camp to learn more about the diversity. You can also track the lovely Wadi Ezadin, which is
covered by the snow-capped Toubkal, the surrounding mountains, and a few distinctive Berber
villages.
Quick links to choose a trip to MOROCCO :
Mount Toubkal is North Africa's highest peak which is 4167 meters high. Other mountains
surround the mountain. You can climb the mountain and reach the summit if you are physically
fit and a determined person.
If you are short on time, you can complete this trek in as little as two days. But if you have
enough time, you may want to enjoy more and complete this trip in 3 days. Take the route
through the Azzaden Valley, which offers a much better trek. But remember, this trek is
unavailable from November to the end of April due to the inaccessibility of the Egil Zim Pass.
On the two-day trek of Mount Toubkal, you will leave the ilmil village and make a steady ascent
towards Mount Toubkal via Mizane Valley. Then, you will reach Toubkal Refuge, spend a night
there, and continue climbing again in the morning.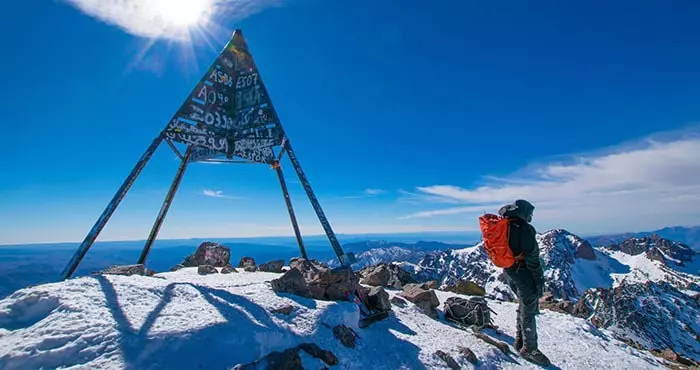 Ait Bougmez Traverse Trek
Et Bougmez Valley is one of the most beautiful valleys of the Atlas Mountains. This valley
remains cut off from Morocco for most of the year. This valley is also surrounded by mountains,
including Morocco's second-highest mountain Magoun. This one-kilometer-wide valley has
green pastures, arable fields, and mountain streams. The valley is isolated from the main city;
there are more traditional Berber villages in this valley.
The route begins at Agud at the top of the valley and follows the upper Bugamiz valley path. As
the trail descends the valley to Tzi en Rogolt, and the horizon opens up to the peak of South
M'goun, which is located above the Tessault River, the environment transforms from alpine to
scrub vegetation. Massive move before completing a new crossing over the Tessault River. The
route passes through the Berber settlements of Magdas and Fakhur on the southern side of the
Atlas Mountains.
FAQs
Can you hike Toubkal without a guide?
You don't need a guide to climb mount Toubkal. If you are an experienced, adventurous person
and never hesitate to live in the wilderness, you can go on this trip without any guide.
How hard is it to climb Toubkal?
Mount Toubkal is a non-technical trek, and most people can easily summit on the mount, but for
this, it is important that their physical condition is good and they are well prepared for it.
However, it is not an easy trek; there is always the risk of injury and even death on the climb.
Can you climb Toubkal a day?
No, you cannot climb Toubkal in a day. You need at least two days for the Toubkal mountain
trek.
Final Thoughts
Morocco is a rich country in the Mountains, valleys, and traditional Berber villages. That's why
there are many places available for trekking in Morocco. The famous trekking peak was Mount
Toubkal, the highest mountain in North Africa. But, if you don't want to trek on the mountains,
there are plenty of beautiful valleys and Berber villages in Morocco, and you can explore them
by trekking.